Jimmy Blewett "Going Home," Switching Surfaces for 2016.
erik158@gmail.com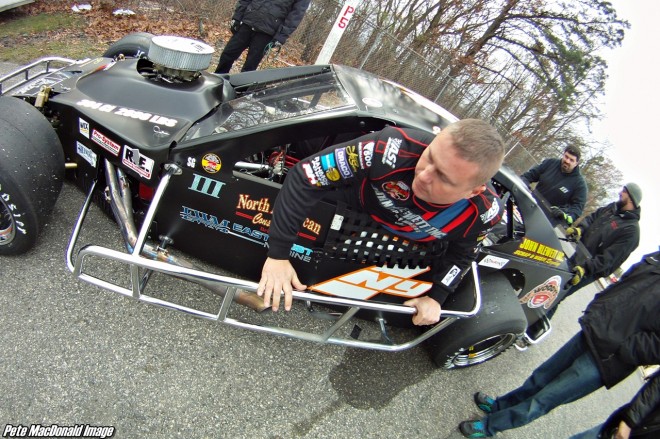 Jimmy Blewett "Going Home,"  Switching Surfaces for 2016.
Showtime Jimmy Blewett revealed to Racers Guide last week that he had intended to return to his roots and return to the rough and tumble world of asphalt modified racing.
"I'm not going to run full time. Just a few tour shows and the same deal I've been running at Wall, here and there.  It  was beginning to become too much. I really enjoy spending time with my kids and every second I'm out in that garage it takes away from them," said Blewett.
Blewett who debuted on dirt in 2010 (picking up a win in just his fourth start) running a sportsman car before switching to modifieds in 2011. Jimmy currently has one win at both New Egypt and Wall Stadium Speedways so far in 2015 and in his five year "dirt" career  has picked up five victories at New Egypt, Bridgeport, and one at Syracuse during Super DIRT Week in 2011 winning the 358 Futures race. Blewett is also very into racing indoors during the winter, racing running his TQ Midget in the Len Sammons Productions Indoor Series.
Blewett who has amassed over 100 victories in his 15 year career has about as good as a short track resume as they come, with wins in many big races including numerous Turkey Derby's at Wall Stadium and a NASCAR Whelen Modified Tour event at Martinsville.
Just about all of Jimmy's dirt inventory has been liquidated already. He currently has one "tour type" modified in his stable that is being prepped.
As far as immediate future plans, Blewett plans on racing The John Blewett III  North-South Shootout at the Concord Motorsports Park on November 7th in the Boehler Racing Enterprises Ole' Blue Number 3 and the Turkey Derby at Wall Stadium on Thanksgiving weekend.
As much as it hurts to see Jimmy leave dirt racing, he's just as good if not better on asphalt. I have nothing but respect for Jimmy and his grandfather for what they have done for the sport as a whole.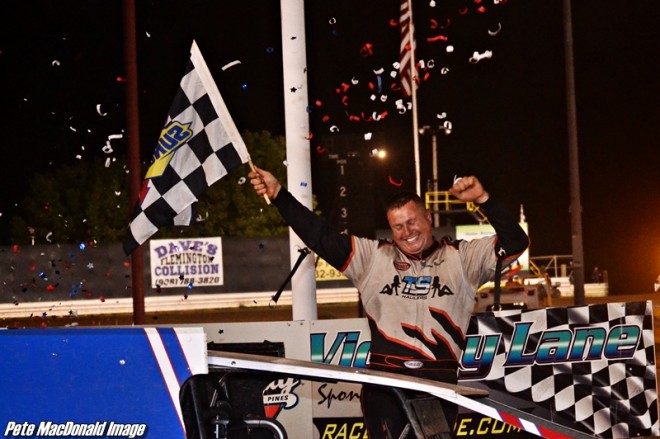 What do you think Jimmy Blewett leaving dirt racing will do to it? Let us know over on the Racers Guide discussion forums. I can be emailed at racersguide@gmail.com or found on Twitter @PMacDonald51. Thanks for reading!