New Egypt Moves Forward with Wingless Self-Starting Sprint Series
erik158@gmail.com
NEW EGYPT MOVES FORWARD WITH WINGLESS SELF-STARTING SPRINT SERIES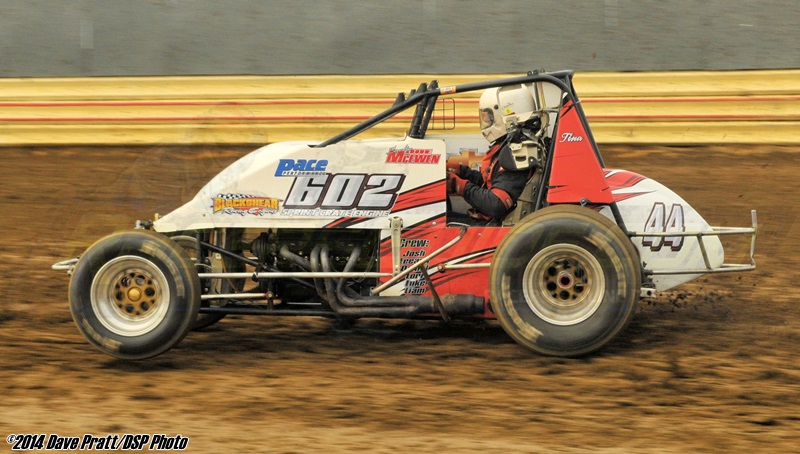 NEW EGYPT, NJ – The big news during the offseason is the creation of the NEWS Sprint Series at New Egypt Speedway. The NorthEast Wingless Sprints are scheduled to run every other week at the Ocean County, NJ dirt track.
NEW Sprints will run a sealed 602 crate motor and starter kit, and will mirror the rules set by Accord Speedway in New York.  Officials with the ¼ mile Ulster County bullring confirmed their commitment to the series in 2015, last month.  The sealed carbureted 602 crate motors run on alcohol and are not fuel injected.
Wingless sprint car racing has long been talked about in New Jersey and Pennsylvania but no tracks have committed for a full series until now.  Wingless sprint car racing combined with the affordable and proven 602 crate motor, is designed to put the skill back into the driver. With more and more feeder divisions shedding top wings in the micro sprint ranks, interest is high in a full-sized wingless sprint car division in the Tri-State area.
A full set of rules for the NEWS Sprints can be found on the New Egypt Speedway homepage at NewEgyptSpeedway.net.  Super Sportsman frames will also be allowed to compete in this division, provided they run the 602 GM factory sealed motor.  Like the NERS Racesaver Sprints, used sprint car tires are allowed, but new tires purchased must be American Racer, and can be bought at the Speedway for convenience or directly from Pit Stop Tires during their hours of operation.
New Egypt Speedway Management has set a purse for the NEWS Sprints with a full field at $1000 to win and $150 to take the green.  The purse will be adjusted accordingly pending car counts.
Interest is already high from teams looking to get on board with the NEWS Sprints in 2015. All engines purchased through NES will have the proper oil pan, pickup, and cam spud installed, as well as a secondary set of NES seals installed. Any engine not purchased through NES must be inspected and sealed and have the oil pan and cam spud installed under the direction of NES tech officials. Contact NES tech officials for sealing information. Any racer wishing to visit from a neighboring track, may do so provided that the factory seals are intact and a secondary set of seals from that track are installed.
Officials performed extensive research and development spanning two years on the motor. One such test involved running the carbureted alcohol sealed 602 crate motor 500 laps, and after a tear down, researchers found no excessive wear inside the motor components.
Ignition systems can also be purchased through the Speedway.  NEWS Sprints will utilize factory GM HEI ignition ONLY. No ignition amplifier boxes of any kind are permitted. MSD heavy duty distributor cap, rotor, module and coil mounted in stock location are permitted.
With the addition of the NEWS Sprints, weekly sprint car racing will be featured at New Egypt Speedway in addition to the already highly successful New Egypt RaceSaver (NERS) Sprints.  Both classes will alternate every other week, giving sprint fans a variety of action and styles offered by both winged and wingless racing in addition to the Speedway's already established 358 Modifieds, Crate Modifieds, Open Sportsman, and Street Stock divisions.
Look for a complete New Egypt Speedway schedule to be released in the upcoming weeks. For more information on the NEWS Sprints, contact the Speedway office at (609) 758-1900
For more information, visit our website www.newegyptspeedway.net, "Like" us on Facebook /newegyptspeedwayofficial, or follow us on Twitter @nesspeedway. New Egypt Speedway is a family-friendly entertainment facility located just minutes from Six Flags Great Adventure on Route 539 in New Egypt, NJ.