New Egypt Speedway Notebook 6/6/15
erik158@gmail.com
New Egypt Speedway Notebook 6/6/15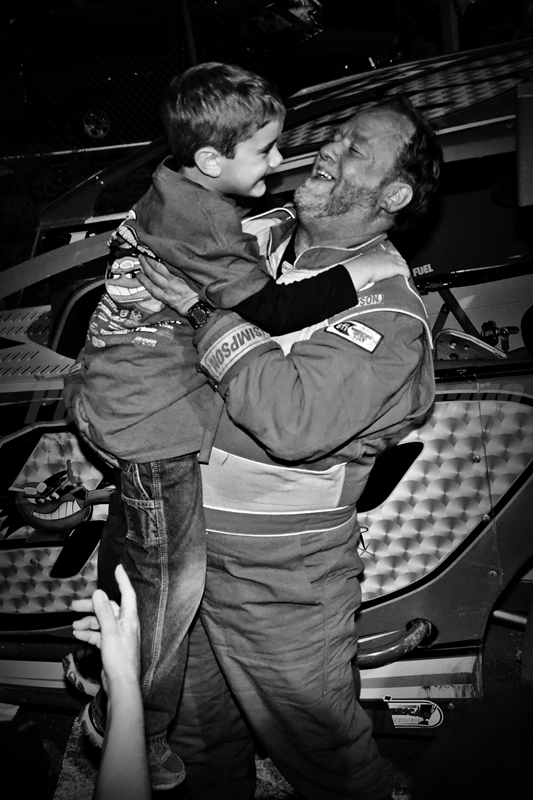 By: Pete MacDonald
26 358 Modifieds, 24 Crate Modifieds, 13 Street Stocks and 6 Rookie Sportsman entered the evenings activities.
Was outstanding to see Tad Cox pick up his first Modified win in almost seven years on Saturday. Tad is one of the nice guys in the pit area and none are more deserving than him.
Brandon Grosso won his second Crate Modified race in three days this past Saturday. Interesting stat was Steve Hicks was second both times.
Ryan Godown lost oil pressure in his 747 while leading his heat race. Godown would borrow John McClelland's 44 for the feature ultimately finishing 8th.
Jimmy Horton had his best run of 2015 to date running second to Tad Cox. Horton could have used Tad up a little bit on the final restart to get the lead but didn't.
I've been hearing this for about a month now, but clean air is slowly becoming a big deal. It seems that with the sail panels whoever is out in front has a huge advantage over the car directly behind them.
Two drivers that are starting to rebound their seasons at NES are Johnny Guarino and PJ Oliver. Oliver has a ninth and a fifth over the past two races and Guarino after a second place run on May 23rd and backed it up with a fourth again this past Saturday.
Former Bridgeport Speedway Champion Ryan Watt was making a rare New Egypt Speedway start on Saturday in preparation for Thursday night's Short Track Super Series race. Watt would tangle with Sammy Piazza on the last lap and finish 11th.
Scary moment in Modified Heat 2 when Jimmy Blewett flipped two and a half times in turns one and two, Once Blewett came to a rest some raw fuel ignited causing a quick flash fire, Blewett would walk away but the incident was scary indeed.
NES is back in action on both Thursday and Saturday Night's this week with the "Dirty Jersey 3" Featuring the SSTS Modifieds, 360 Sprint Cars and Crate Modifieds at 7PM, and on Saturday with Crate Modifieds, Sportsman, 4-Cylinders and Vintage cars at 7PM.