Six Year Old Secret Propels Billy Pauch Jr.'s Late Season Streak
erik158@gmail.com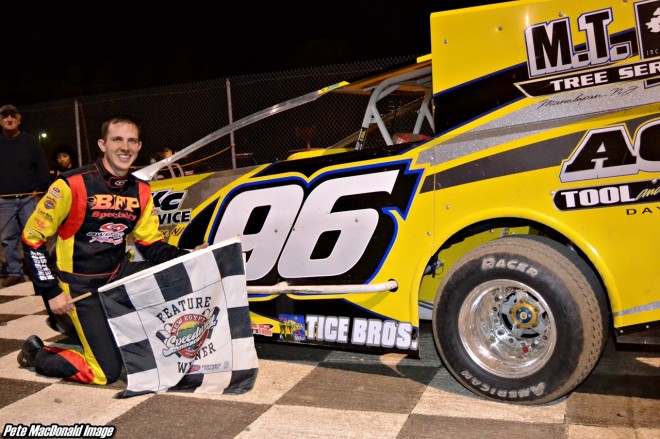 Six Year Old Secret Propels Billy Pauch Jr.'s Late Season Streak
By: Pete MacDonald
In this day and age dirt modified racing is all about having the freshest, lightest, newest and fastest piece you can bring to the race track.
So they say…
After winning his second NES 358 Modified feature of 2015 on August 15th, Pauch Jr. decided it was time for a change. After much success late in the 2014 season, Pauch and car owner Rick Holsten decided it was time to go back to what worked at this time of year last season which included a $15,000 payday at New Egypt Speedway's All Star Cup Shootout last September.
What was the change you ask?
A race car that was brand new for the 2009 season.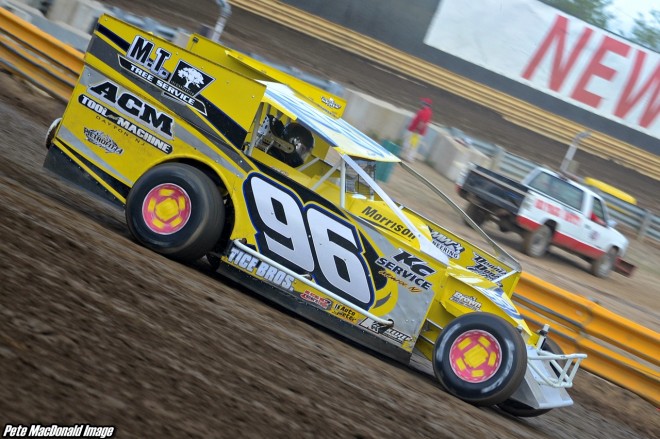 Holsten and Pauch Jr. went and dugout the 2009 Bicknell chassis and assembled it in time for last Tuesday's Jersey Rush V Big/Small Block combo event at New Egypt Speedway. Pauch Jr. would appear to be the fastest car on the race track that evening until a brake pedal failure late in the going allowed eventual winner Duane Howard to sneak by with just one lap to go. Pauch Jr. would end up second overall, but had a pretty good notebook to build off heading into Saturday.
Fast forward to this past Saturday night. Pauch Jr. rocketed from his thirteenth place starting spot to take the lead on lap ten from John Pakenham. From there he never looked back cruising to his third win of the season, and what probably should have been his second of the week, at the Ocean County D-Shaped oval.
Why would you win a race one week and bring back another car a week later?
"We needed to try something with only a few weeks left before the bigger races. This car just feels so comfortable," said Pauch Jr., who is now only 43 points out of the lead at New Egypt with double points on the line heading into their regular season finale this week.
Pauch Jr. appears to be one of the fastest drivers in dirt modified racing right now. He's having success at New Egypt; picked up the 2015 Tobias Speedstr track title at Action Track USA in Kutztown, PA; won the 2015 358 Modified track championship at Big Diamond Speedway in Minersville, PA in his own  number 15; and picked up the win in the North East Wingless Sprint Car event at New Egypt this past Saturday.
As far as end of the season plans, Pauch Jr. plans on heading to the Freedom 76 at the Grandview Speedway in Bechtelsville, PA driving his own #15 and the week after it'll be back to New Egypt where he plans to defend his 2014 All Star Cup Shootout victory. Billy also has plans to take on The Dirt Track at Charlotte as part of the World of Outlaw World Finals in November down in North Carolina.
Any questions, comments or concerns I can be e-mailed at racersguide@gmail.com or found on Twitter @PMacDonald51. Thanks for reading!