SOUTH JERSEY OVERHEAD DOOR BECOMES THE OFFICIAL SPONSOR OF THE NORTHEAST WINGLESS SPRINT CAR CLASS AT NEW EGYPT SPEEDWAY
erik158@gmail.com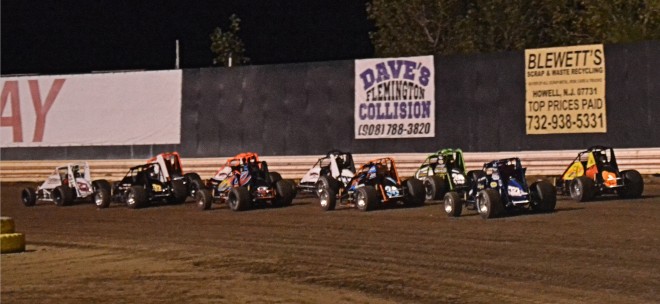 SOUTH JERSEY OVERHEAD DOOR BECOMES THE OFFICIAL SPONSOR OF THE NORTHEAST WINGLESS SPRINT CAR CLASS AT NEW EGYPT SPEEDWAY
New Egypt, NJ (December 7, 2015) – For the 2016 racing season at New Egypt Speedway, South Jersey Overhead Door will be the official sponsor of the Northeast Wingless Sprint Car class.
Located in Vineland, NJ, South Jersey Overhead Door offers a complete line of residential, commercial and industrial overhead doors and motors for any type of budget. Plus, they do expert repair and service of all doors and motors with 24 hour emergency service available for commercial customers. Their showroom, located at 1360 N. Delsea Drive between Oak and Wheat roads, is complete with working overhead doors and motors. For additional information, the staff of South Jersey Overhead Door can be reached at 856-692-2840. South Jersey Overhead Door is owned by veteran racecar owner Sal DeBruno, who also owns Overhead Door Company of Burlington County.
The South Jersey Overhead Door Northeast Wingless Sprint Car class is quickly gaining momentum within the racing community. Currently, nineteen cars are built or are being assembled for the 2016 season at New Egypt Speedway. This affordable division of Sprint Cars feature the popular GM 602 crate motor and a transmission which eliminates the need to be push started. Interested competitors are encouraged to contact Joe Liquori at 908-256-0234 or by e-mail at nesoffice@comcast.net.
Additional marketing partnerships are available for the 2016 season. A full range of packages is being offered from division naming rights to billboard advertising to race night sponsorship. Interested parties can contact Mike Wisniewski from Wiz Motorsports Communications at mikewiz1962@yahoo.com for further information.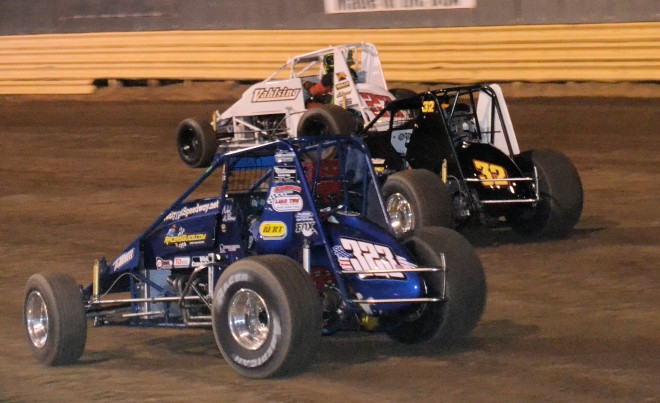 As a reminder, the 2015 track champions and top finishers in points are set to be honored at an awards banquet on Saturday, January 16. This year's gala event will occur at the Hibernians Club located on Kuser Road in Hamilton, NJ. Tickets are on sale now for $75 per person. Reservation forms are available at the speedway's website at www.newegyptspeedway.net. Completed banquet forms are due back to New Egypt Speedway no later than Friday, December 18, 2015. Payment can be made by cash, check, or credit card and is due to the Speedway by December 18th. No reservations or payment will be accepted after this date. If you reserve a ticket and payment is not received by December 18th, your reservation will be cancelled. There are many local area hotels located just a few miles from the banquet hall including the Hamilton Hilton, Homewood Suites of Hamilton, and the Hampton Inn Robbinsville for those that are interested.
New Egypt Speedway is a 7/16th mile, family friendly dirt racing track located minutes from Six Flags Great Adventure on Route 539 in New Egypt, NJ. For more information, please visit the speedway's official website at www.newegyptspeedway.net. In addition, "Like" us on Facebook at www.facebook.com/newegyptspeedwayofficial and follow us on Twitter at www.twitter.com/nesspeedway.